Yahoo Cricket App is back with all new look and update. The app looks and feels good with redefined structure and flow. The App has all new look, design and now comes with the real-time update, rich content. The App will be a one-stop solution for cricket lovers who would like to keep themselves updated with latest cricket updates, score and much more.
The Yahoo cricket app is available on both iOS and Android, The App has new features like 'One of the fastest ball-by-ball commentary', 'Moments You Missed', Infographics, Embedded tweets, Score updates, News and Stats.
Some of the features been that come with the new app are:
Quickest score updates and commentary
Our superfast ball-by-ball commentary and score updates will make your LIVE experience the best ever. Users will be able to scroll through the commentary of the entire match, including boundaries, on-the-go.
In addition, the app's visually stunning intuitive design offers superb user experience. Users can go on to the homepage which displays scores of the latest matches. The match by match commentary and all real-time updates, polls, tweets and photo make the app very much interactive and amazing.
All the news from around the world with live updates makes the app good.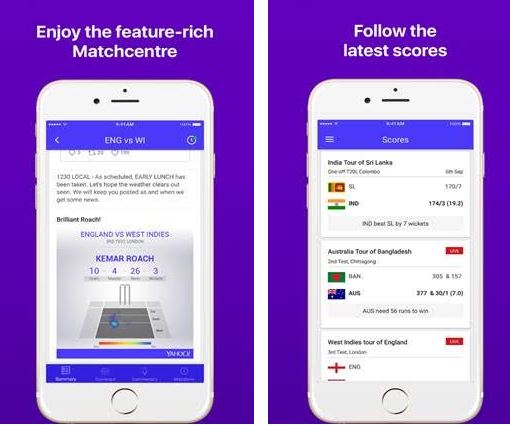 Crank up the excitement with the "Ball by Ball" feature
Users will now be able to view when a bowler starts his run-up and anticipate what will happen next through the 'Ball by Ball' feature.
Catch up with 'Moments You Missed'
At any point of time you miss out on the live game, this unique feature will capture key moments and recap clip will be available for you when you return to the app.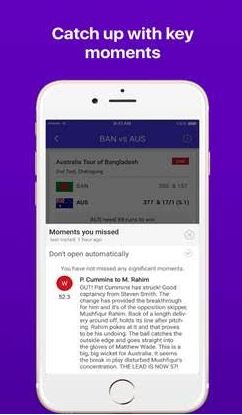 Activate notifications for your favourite teams
Notifications exclusively curated to send alerts for all important match events of your favourite teams. Now if you cannot sit in front of a TV all day for an ODI, or five days for a Test match, simply select what you would like to watch boundaries, wickets only, or the complete ball by ball match highlights.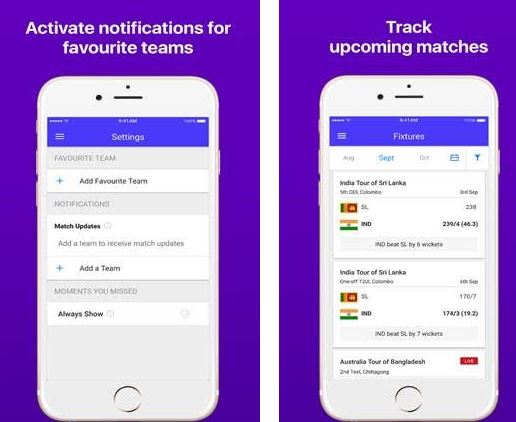 Keep track of the upcoming matches
Users can track tournament-wise or team-wise fixtures of upcoming matches.
Users will fall in love with the new app features. Try out the new Yahoo Cricket App and let us know what do you think about it. Yahoo also plans to add new features and some cool updates in coming time.
For the latest tech news and reviews, follow Techipundit on Facebook, Twitter and Google Plus also follow us on Instagram.