Asus has been playing good round the year with niche background and top names on the value-for-money smartphones. Asus ZenFone Max M2 came just two months after the launch of the ZenFone Max M1 with a price tag slightly higher than the Asus Max M1.
Priced starting at Rs. 8,499 for 32GB variant and Rs. 10,499 for the 64GB variant, which is a bit expensive than the ZenFone Max M1. There is also the light of competition from other brands out there in the market with the same prices, we used the Asus Max M2 for over a week and here is our complete review of the Asus Max M2.
Asus ZenFone Max M2 design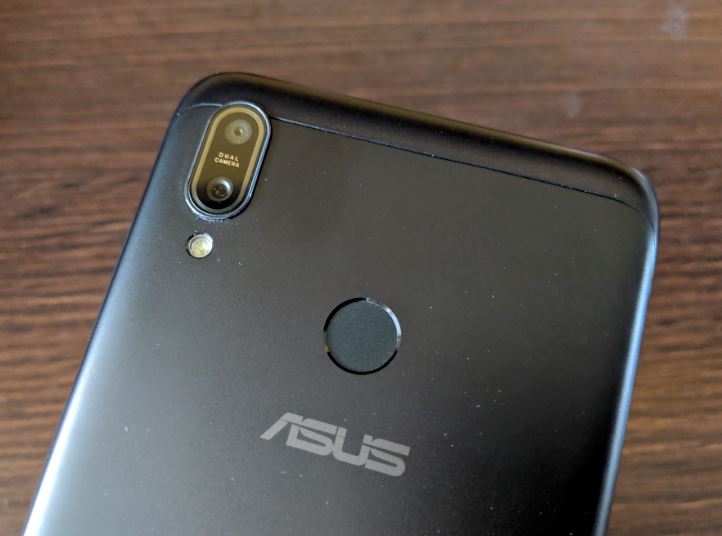 The smartphone is pretty large in size with a notched screen. The ZenFone Max M2 has a wider notch with the earpiece and overall build quality of the smartphone is pretty good. A status LED is just hidden within the earpiece, the 6.26 inches display on the smartphone delivers strong visual impact making the phone pretty impressive.
The body on the smartphone is standard with a metal frame around. Everything else on the device looks good for a budget price smartphone. There is a Micro-USB port on the bottom, 3.5mm audio jack on the top, power and volume buttons on the right and SIM tray on the left.
If you do not like to use a smartphone with big form size, you won't like the ZenFone Max M2. The phone feels big and heavier and just about usable with one hand but there is quite a struggle to use this phone.
Asus ZenFone Max M2 software and specification
Asus has offered a pretty good processor at a low price. The smartphone is powered by Qualcomm Snapdragon 632 processor with cores running up to 1.8GHz. The ZenFone Max M2 comes in two variants with 3GB of RAM and 32GB of storage and 4GB of RAM and 64GB of storage. Buyers of the smartphone will get 100GB of Google Drive space for a year of usage.
The 6.26-inch screen has a pixel resolution of 720×1520 with an aspect ratio of 19:9. The corners of the smartphone are very rounded with 4000mAh of huge battery which delivers over a day of usage. The smartphone can take two Nano-SIM and a dedicated microSD slot; both the slots support VoLTE and 4G with Bluetooth 4.2. There is a gyro sensor and digital compass in addition to the basic ambient light and proximity sensors.
The 13-megapixel rear camera comes with an f/1.8 aperture and electronic stabilisation with 2-megapixel depth sensor and a single LED flash. The front camera has an 8-megapixel sensor with f/2.0 aperture. The ZenFone Max M2 comes running Android 8.1. Facebook, Messenger, and Instagram come preloaded. Asus also has added its own useful calculator, voice recorder, and FM radio apps.
Asus ZenFone Max M2 performance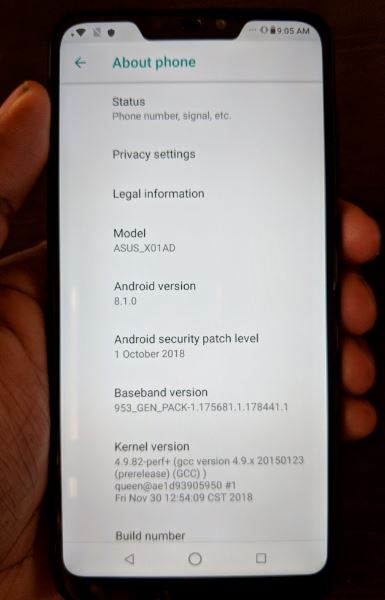 The stock Android UI on the ZenFone Max M2 performs smooth and handles light games without any trouble. In terms of daily usage, the device performs well. It was smooth and crisp, but the visuals are not that great.
Full-screen games and video apps also mask the notch by default and there's no way for apps to expand into space at its sides. A lot of people might actually like this, and we didn't mind at all. Of course, this might change with future software updates.
The display is bright enough, but colours don't really pop all that much. We'd prefer a full-HD resolution on a screen this size, but we aren't complaining because of the price. We were also very impressed with the speaker, which is not only loud but also produces quite rich, deep sound.
Many of our standard benchmark tests were unable to run, most likely due to Asus locking down its software prior to this phone's official launch. AnTuTu and 3DMark could not be installed. Geekbench did run and gave us single-core and multi-core scores of 1,200 and 4,467 respectively. GFXBench also posted an impressive 35fps in the T-Rex scene and 14fps for the Manhattan 3.1 scene.
Asus ZenFone Max M1 battery life
The ZenFone Max M1 has superb battery life. On testing multiple applications, video streaming and experimenting games and apps, the smartphone proved its battery output. The smartphone delivered a full day of charge with about 20% left at the end of the day.
Asus ZenFone Max M2 camera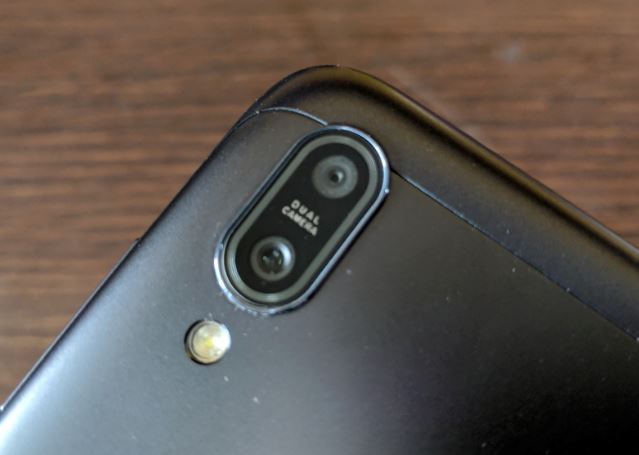 While our experiences using the ZenFone Max M2 have so far have been impressive, we're reminded that it is, after all, a low-cost phone when it comes to reviewing its cameras. Taking photos was the only thing that felt laggy because it often took a while for this phone to lock focus and save shots. It even displayed a 'Processing' message on screen sometimes. while we were waiting.
Daytime shots were surprisingly well detailed, but colours were a bit muted. You have to get close to your subject for the best results but even landscapes will look decent enough if you don't zoom in all the way. Shots taken using the Depth Effect mode didn't look natural at all – object edges weren't well defined at all, and the background blurring was harsh.
At night, we really struggled to get usable shots. Despite the much-touted f/1.8 aperture, this camera did not pick up a lot of detail, and many of our shots came out blurry or just murky. There were times when photos seemed fine on screen right as we were taking them because the viewfinder freezes on stills as they were framed.
However, tapping over to the gallery showed that those very same shots were actually quite blurry because we had moved too soon, thinking they had been saved. It took a while to realise this, and adjust our behaviour accordingly.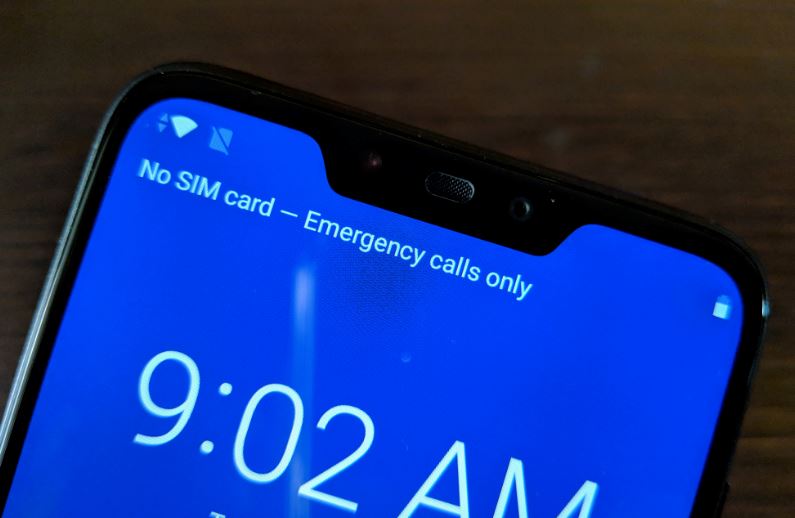 Video recording goes up to 4K with the rear camera, but we'd suggest that users disregard this setting. 1080p footage wasn't bad at all though, and there was minimal focus hunting with moving objects. At night, the video was as poor as stills, and our shots came out looking very poor.
The front camera is fairly decent, and users should be happy with the quality of selfies they can take for social media. Asus does say that planned future updates will bring EIS and the Depth Effect mode to the front camera, which is good to know.
We also have to mention that Asus is still struggling with the UI of its camera app. We first pointed out issues with the ZenFone Max Pro M1, and many still persist. For example, it takes three taps to begin recording a video, and the UI isn't very well organised.
Verdict
The Asus ZenFone Max M2 appears to be a capable entry-level gadget. It has enough capacity to ensure that budget purchasers don't need to battle with a compromised utilization experience. You can appreciate diversions and recordings on the extra large screen, and you won't feel compelled when running most ordinary applications.
Battery life is unquestionably great, yet this telephone falters where many spending models do with its cameras. It likewise may be a bit excessively physically expansive for certain buyers preferring.
The ZenFone Max M2 is a major advance up from the ZenFone Max M1 and fills a little yet deliberately noteworthy value gap between that model and the Pro counterparts of the two models. Any individual who as of late purchased the ZenFone Max M1 dependent on its value need not feel excessively frustrated since this is anything but an immediate substitution.
It looks at positively as far as configuration, preparing force and programming, yet misses out marginally as far as battery life. It positively doesn't emerge for its camera quality; however, it's adequate for the general standard of this class.
With everything taken into account, a large portion of these elements even out and your decision ought to be founded on what parameters you organize. The best thing that can be said is that it drives costs down, and there's no indication of the price war lessening.
For the latest tech news and reviews, follow Techipundit on Facebook, Twitter and also follow us on Instagram.