Huawei P20 Pro has been ranked as best camera smartphone, according to DxOMark Rankings, a trusted industry standard for camera and lens image quality measurements and ratings. Achieving the highest DxOMark's scores, the Huawei P20 has topped and made it spot one in both photo and video rankings.
Achieving a score of 109 points, the Huawei P20 Pro sets a new benchmark for smartphone cameras. The device has outscoring another smartphone on the camera aspect by a good margin. The smartphone comes with world's first Leica triple camera, the P20 Pro comes with a 40MP RGB sensor, a 20MP monochrome sensor and 8MP telephoto sensor, wide aperture to capture the good, crisp and detailed photo. The Huawei P20 Pro also allows long-range photography up to 5X  Hybrid Zoom. The device has highly sensitive image sensor which captures good low light photo and videos.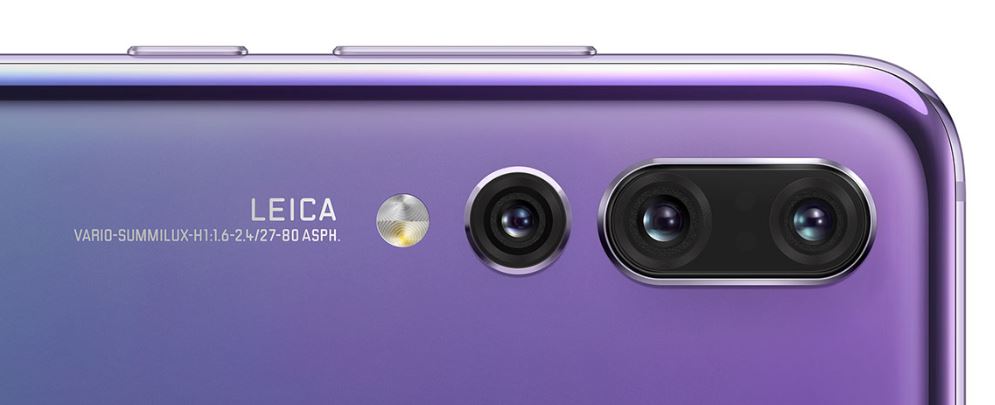 The Huawei P20 Series support six-axis stabilization and 960fps super slow motion, which is 4x higher than the standard 240fps and captures good images. The different modes of the devices can capture an image in as little as 0.3 seconds by just double-clicking. The video mode in Huawei P20 is also a winner because of the class-leading image stabilization, low noise levels and good autofocus. The Huawei P20 Pro is the best all-around device in the industry.
Key camera specifications:
Triple camera setup
Main camera: 40Mp, 1/1.73″ RGB sensor with Quad Bayer structure, a f/1.8-aperture lens with 27mm equivalent focal length
Secondary camera: 20Mp, 1/2.78″ monochrome sensor, a f/1.6-aperture lens with 27mm equivalent focal length
Tele-camera: 8Mp, 1/4.4″ RGB sensor, a f/2.4-aperture lens with 80mm equivalent focal length, and optical image stabilization
Aperture mode default eq. focal length: 55mm
PDAF on the main sensor
4K video (not default mode)
960 fps slow-motion video at 720p
6.1″ display, 2240 x 1080 resolution
Kirin 970 chipset
With a leading Onboard AI Kirin 970 processor and dedicated NPU, the device can identify more than 500 scenarios in 19 categories with different photography modes and camera delivering great results and professional-looking images. The performance of Huawei P20 Pro in video mode also delivers a great result. The brand new Huawei advanced camera system is capable of 4D predictive focus with this feature the camera predicts moving objects and focuses on them with good efficiency to capture minute details of moving object. Huawei P20 Series also features AI-Assisted Composition which provides intelligent suggestions too from different group shots and landscapes.
For the latest tech news and reviews, follow Techipundit on Facebook, Twitter and Google Plus also follow us on Instagram.