Asus VivoBook S15 Review: Powerful, Light and Elegant
Asus is one of the most renowned laptop brands delivering great products with high performance and value for money gadgets. All the mainstream laptops in the market almost look alike with many similarities. But this new laptop or more over an ultrabook from Asus the VivoBook S15 which was launched in India recently. This laptop is a part of all new Asus Vivobook S series.  The first look at this notebook will grab all your attention. The VivoBook S15 comes with top specs on paper and the most elegant looks. Here is our review of the Asus VivoBook S15.
Asus VivoBook S15 Build, Design and Display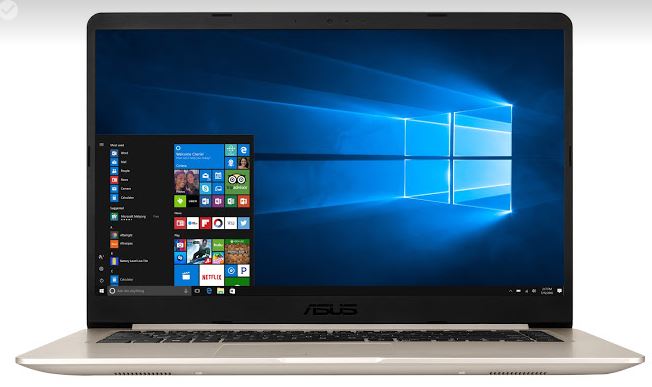 Th Vivobook S15 comes with top class design, There is a thin line of bezel running around the display. This bezel-less thing around the edges of the screen, Asus calls it a nano-edge display. The laptop might look all metal and feel heavy but it's not the case. The VivoBook S15 along with a 15.6inch display weighs just 1.7kgs. Along with the nano-edge display and elegant design and looks, the notebook stands apart. The display on the notebook has a full HD display with 178 degrees wide viewing angle along with a matte finish to avoid reflection. Colour reproduction is more on the natural side, not too over saturated. Asus has also bundled Splendid technology that lets you tweak things further according to your needs. You can adjust the temperature from cold to warm depending on your preference depending on your usage. There is also a Blue light filter mode which adds a yellow tint on the screen to reduce strain on your eyes and avoid fatigue also help in long-duration working.
Asus VivoBook S15 Trackpad and Keyboard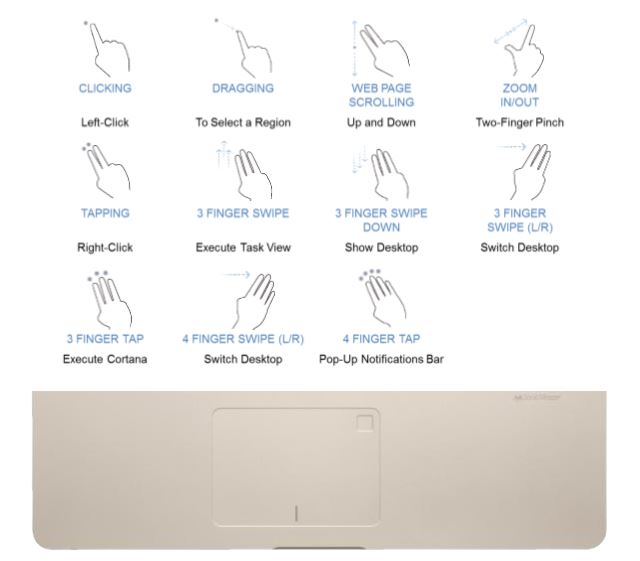 The notebook is small and compact it still gets a full-sized keyboard which is backlit, making it easier to type and work even at night. The placement of keys is pretty good. The trackpad on the Vivoboos S15 is large and also supports multi-gestures. The touch response is good also the keyboard works well and is tactile. It also comes supported with Windows 10 precision touchpad and multi-gesture support. This feature helps in switching from one application to another. The trackpad also has palm rejection technology where it ignores any inputs from your palm if you accidentally do so. That's not all the top right corner of the trackpad has a fingerprint scanner which works with Windows 10 security feature. This helps the user to log in quickly into there PC instead of typing those long passwords.
Asus VivoBook S15 Performance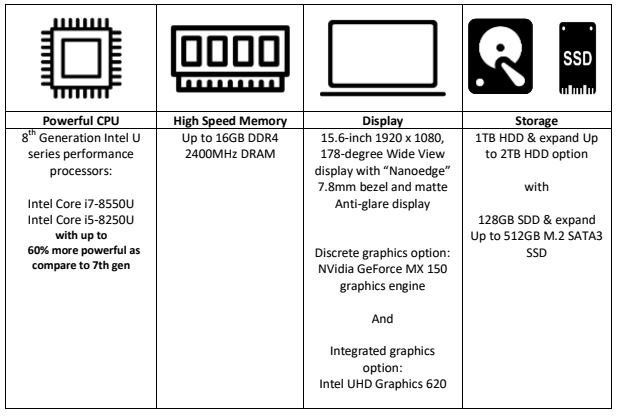 Despite having a thin and light frame the VivoBook S15 is loaded with powerful hardware specification. The notebook comes with the latest 8th generation Core i7 processor and up to 16GB of DDR4 RAM. The notebook has a storage option of up to 2TB and a super fast M.2 SSD boot drive up to 512GB which helps laptop to start quickly. It also comes with a dedicated GPU and it works perfectly well and handles every task given to it.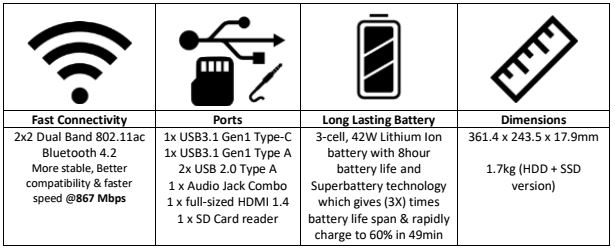 Asus VivoBook S15 Ports and Connectivity
The Size of the VivoBook does not matter here, you get every possible port and connectivity options on this notebook. A full sized HDMI port, 2 USB 2.0 ports, SD card reader slot, 3.5mm audio jack, USB 3.1 Type C, USB 3.0 Type A. These set of connectors make it possible to connect with every device possible.

Verdict on Asus VivoBook S15
The VivoBook S15 is overall a good package with great hardware and software specification, premium design and looks, it stands apart from its competitors. Overall it handles every task and is also capable of running heavy software.  The Core i7 model costs Rs 79,990 while the Core i5 model costs Rs 59,990. There are not many differences between the two except for the processor and the GPU. Normal users cannot find that much difference between the two also if you look at the competitors it's difficult to find something in this price bracket with same good specification and performance.
We would call the VivoBook S15 an everyday pretty looking beast in the notebook from Asus.
For the latest tech news and reviews, follow Techipundit on Facebook, Twitter and Google Plus also follow us on Instagram.