Airoshine introduces the Airoshine A3-5, a product delivering next level of air purification technology, which is ideal for any place and comes with cutting-edge technology. The product drives on an impressive 8 layer air filtration technology which can effectively clean a room up to 650 sqft. It incorporates an in-built PM 2.5 sensor and display and an intelligent auto mode system that constantly adjusts the fan speeds according to the requirement. It is available on all major e-commerce platforms like Amazon and www.airoshine.com, at an economical price of INR 29,250.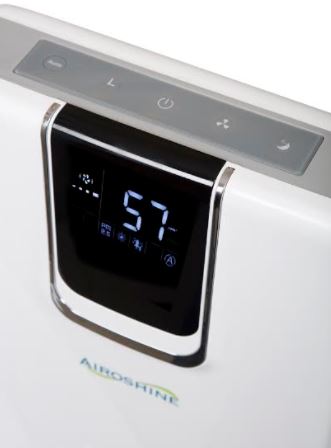 To cope up with high pollution indoors, Airoshine comes with a state-of-the-art HEPA filter that will eliminate every dust, germs, and particles from penetrating and gives about 99% pure result. The Activated Carbon filter layer is effective in removing smoke and odours and the Molecular Sieve filter layer purifies the air by the function of absorbing and alternating, thereby maintaining the humidity levels and elongating the life of the Activated Carbon. Furthermore, the Elementary filter layer, exclusive to Airoshine A3-5, consists of the aluminium frame, aluminium mesh, and primary efficiency filter cotton. This helps in the removal of larger particles like dust, hair, dust etc.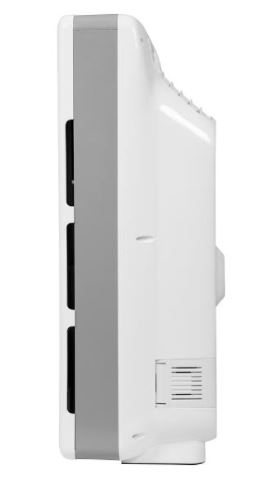 Energy efficiency and quiet operation make the product very user-friendly. Bearing in mind the constant voltage fluctuations we face in India, the electric leakage and voltage protection make for an added advantage in terms of safety. Magnetic locks present in the system make the panels easy to open and close for hassle-free maintenance.The Airoshine A3-5 features a 'Child Protection System' that allows the machine to automatically switch off in case the front panel is opened during operation, thus preventing any mishap.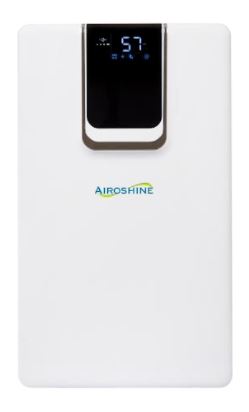 All Airoshine products are designed specifically for Indian conditions. While there are outdoor environmental factors posing a range of threats to our health, the indoor environment to needs major attention. 4 out of 10 most polluted cities in the world are in India- a self-explanatory fact that air purifiers have become more of a need rather than a luxury. Pet danders, airborne flu, viruses, allergens, passive cigarette smoke inhalation, volatile organic compounds (VOCs) are few factors that pose a greater threat than our knowledge.
Airoshine air purifiers do not create Ozone, unlike many other air purifiers that work on removal of such particles by the creation Ozone, which itself is a hazardous gas.
The manufacturer has been successful in creating and maintaining a rich customer base with its unparalleled technology, innovation, and aesthetic design.
For the latest tech news and reviews, follow Techipundit on Facebook, Twitter and Google Plus also follow us on Instagram.