EMI Calculator-Loan EMI App for iOS and Android
There are many different kinds of finance apps which are available on Google Play Store and Apple App Store. One of the main categories of apps which you will find in the finance section of the apps is the EMI Calculator App. Nowadays credits are going on increasing and many different company are offering all kind of good at a very minimal rate of interest because of which most of the users buy things on instalments as its a better way to pay the amount in monthly instalments instead of giving away the entire amount in one go which might create a large amount of money to flow out at one stroke.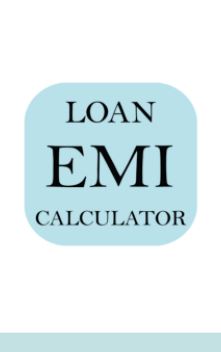 To calculate your monthly EMI you can install EMI calculator apps which are available online. Today we have feature one such EMI Calculator app which can be used for all your personal and business needs. This app is one stop solution for all your needs.
This Loan Calculator app gives a complete information not only in regards to EMI of Home, Car, Property, Personal or other loans but also gives an extra piece of information on whether to own a property or rent out one. That's not all, the amount of money you will be saving in interest and tenure if pay some additional amount to your EMI. This app will also give out suggestion related to Balance Transfer of your existing loan and Tax saving option. Calculating the real rate of interest considering the ever-growing inflation is also possible.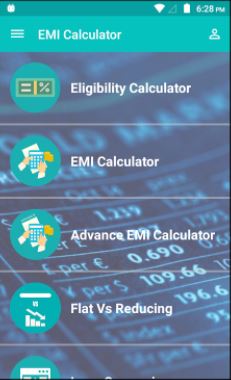 The app also gives you information about the important things while availing loan like circumstances that affect EMI, Credit Parameters, CIBIL, Factors affecting or determining Home Loan tenure, KYC Norms, Stages of Loan Proposal, How to Manage Home Loan in this market of rising rate of interest and things which should be considered before applying for loan.
EMI Calculator-Loan EMI is an app which not only calculates EMI but also plans it making it easy to take a decision on whether to purchase any particular thing or not, Helps in deciding multiple factors related to the loan.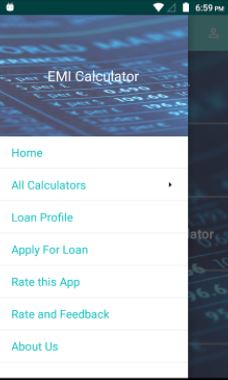 EMI calculator for Home, Personal, Property & other loans, Rent Vs. Buy calculator, Home Saver calculator, Balance Transfer Calculator, Tax Saving Calculator and Effective Rate, calculator. All these features are loaded into a single App making things easy for users.
Features of EMI Calculator-Loan EMI
Calculate Interest
EMI Calculator
Calculate Saving in Interest, Tenure & Tax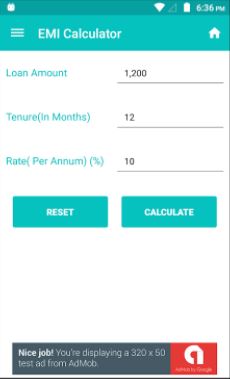 List of things that you can calculate using EMI Calculator-Loan EMI
EMI Calculator
Advance EMI Calculator
Loan Comparison
Flat vs. Reducing rate Calculator
Rent vs. Buy Comparison
Home Saver Calculator
Balance Transfer Calculator
Tax Saving Calculator
Effective Rate Calculator
Some of the other commonly used financial calculators are SIP Calculator, FD Calculator, RD Calculator, PPF Calculator, EMI Calculator, Loan Comparison, Loan Eligibility etc.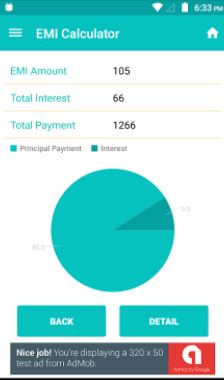 Download the EMI app today which is free on both Android and iOS. Developed by EclatSol Technologies.
For the latest tech news and reviews, follow Techipundit on Facebook, Twitter and Google Plus also follow us on Instagram.