Optoma has unveiled GT5500+ Home Projector, the next evolution of its GT5500 ultra short throw home entertainment projector. With 3,600 lumens, this brighter, next generation model performs even better when used with the lights on.
For those who love to game and watch TV, sports or films on a big screen, Optoma GT5500+ Home Projector can project imagery up to 100 inches diagonal from just 30cm away without any hassle of shadows or cables running across the room. Its fantastic Full HD 1080p resolution produces razor-sharp images with optimum colour performance. In addition, with the quick response time of just 33ms input lag, the GT5500+ will be a real advantage for gamers.
Gordon Wu, Assistant Vice President at Optoma APAC, said: "The unrivalled set-up convenience of our high brightness, ultra-short throw GT5500+ creates an exceptional 100-inch Full HD experience that can be installed, tidied away after use or taken with you"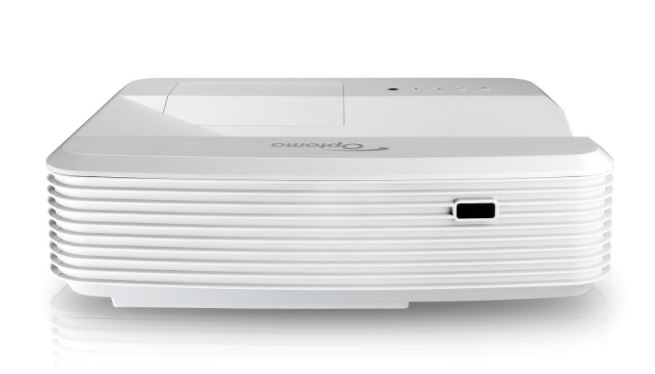 Easy to set-up, Optoma GT5500+ Home Projector includes broad connectivity – two HDMI and two VGA inputs – for any device. Games consoles, Blu-ray players, and digital television set-top boxes can all be simultaneously connected, making switching between sources literally just a push of a button.
The sleek, crisp white colour design of Optoma GT5500+ Home Projector allows it to fit perfectly into any interior.  It comes equipped with a built-in speaker that delivers powerful 16W audio, with exceptional sound quality. An audio output connector is also included, enabling connection to external sound systems.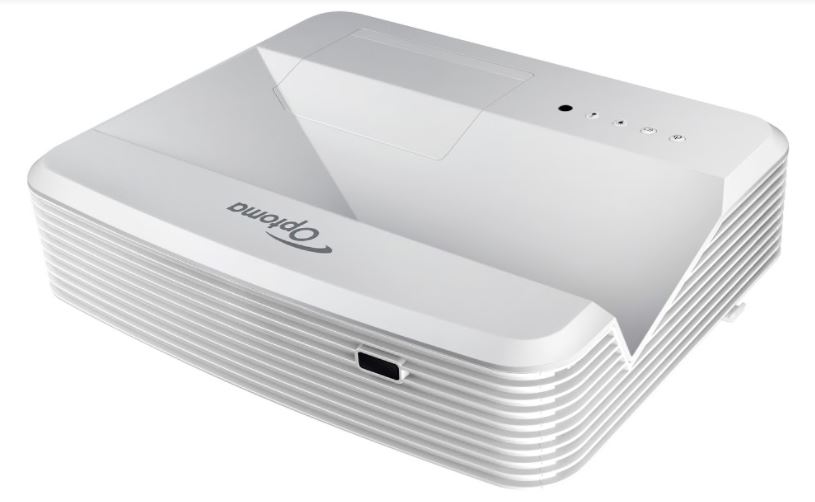 The GT5500+ Home Projector displays true 3D content from almost any 3D source, including 3D Blu-ray players, 3D broadcasting and the latest generation games consoles. It supports 144Hz rapid refresh rate, providing ultra-smooth flicker-free images. The 3D-sync port can connect to an Optoma ZD302 3D glasses – required for 3D viewing (sold separately).
Optoma GT5500+ can also be turned into a smart device by connecting to an HDMI dongle, like the HDCast Pro, Google Chromecast™, Amazon Fire™ or Apple TV™, to play games, stream videos and share photos on the big screen at home.
GT5500+ Home Projector Key Features
Project super-sized 100-inch images with only 30cm away from the wall
Lights on viewing with bright 3600 lumens
Enjoy gaming, TV, sport and films in Full HD 1080p resolution
Easy set-up – multiple connectivity
Quality sound from integrated 16W speaker
Compatible with HDMI dongles: HDCast Pro, Google Chromecast™, Amazon Fire™ and Apple TV™
For more information, please visit the Optoma website:asia.optoma.com
For the latest tech news and reviews, follow Techipundit on Facebook, Twitter and Google Plus also follow us on Instagram.